Alternative
The Scottish Anarcho-Punk Band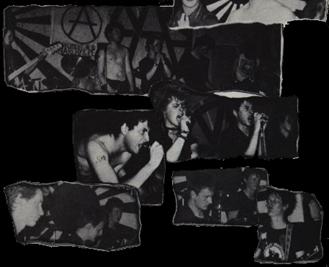 First off is that I am a long time fan of Alternative who is now offering up to you In Nomine Patri and If They Treat You Like Shit, Then Act Like Manure Vinyl at high resolution.I have used my studio audiophile gear to be able to make 24bit / 192k high res FLAC Files of these Out of Print Vinyl.Us fans have waited years for these to be back in print but due to licensing bs they probably never will.I am doing this with the approval and blessing if Iain Influx of Alternative.Iain is also mailing out ten CD's worth of Demos and live stuff which saw light in the day of the old cassette tape release.I am hoping you will enjoy the Audio files.They will be large downloads but you can use free software to change these to CD, MP3, etc .I give you the best possible......keeping alive an awesome punk act.
IN NOMINE PATRI EP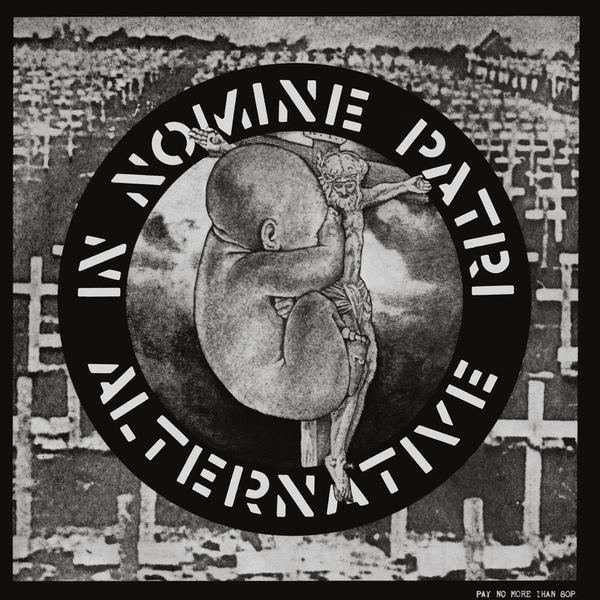 IF THEY TREAT YOU LIKE SHIT, THEN ACT LIKE MANURE LP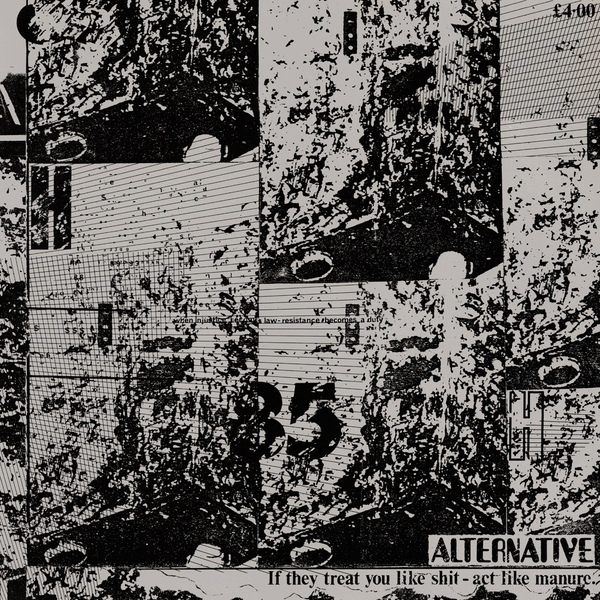 The Audio for you to download the EP &LP is here and it is 24 bit / 96k high resolution vinyl needledrop.
Alternative-EP.zip For In Nomine Patri EP
Alternative-LP.zip For If They Treat You Like Shit, Then Act Like Manure LP
Downoad the Zips of the EP & The LPand play loudly.No password.Easy Zip Archives used.
EQUIPMENT USED FOR VINYL TRANSFER
Technics Sl-1200mk5
RB300 Arm / RB700 Wiring
Pete Riggle VTAF
Pete Riggle Armboard
Birch Wood Turntable Platform
Herbie's Way Excellent II-5mm Turntable Mat
Herbie's Grungebuster Extra Thick Dots
Herbie's Grungebuster IsoBalls
Herbie's Grungebuster Iso-Cups
Herbie's SuperSonic Record Stabilizer 162 Grams
Michell Techno Counterweight For The Rega 300 Arm
ATOC9/MK2
AT150MLX 1.50g Tracking Force (47k ohm load)
AT33PTG/II (2nd) 2.10g Tracking Force (13 ohm load)
Ortofon STM-72 Step Up (30 to 01)
Audio Experience Concerto Ver2 Tube Phono Amp (RIAA) (Telefunken 12AX7 Tubes)
Yamaha RX-460 Phono Stage
RME Hammerfall HDSP 9632 ADC
Monoprice 18? RG59 Coaxial Patch Cables
Zerostat3
Record Clamp
Mofi Super Deep Cleaning Fluid
Mofi Record Wash
VIPMM1 Cleaning Machine
Gruv Glide Treatment
1 dose of Elfin Magic

Manual Click Removal
Here are some downloads for you.These are all ripped from Iain's CD's he sent me for this page.They are all in FLAC Format, tagged, and with Artwork.16bit/44.1 lossless audio for you.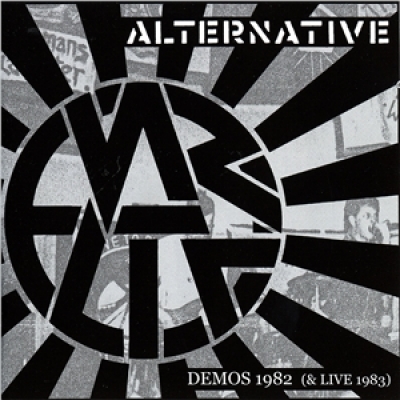 Demos 1982 (& live 1983) tracklist (right click and save to your device here)

1 Intro
2 Unknown
3 Great Britain
4 Delusions
5 Rising Sun
6 Try to Understand
7 Barrier War
8 Child in the System
9 Antichrist
10 Who's Sussed?
11 Moral Bondage
12 Hawks and Doves
13 Killing Machine
14 Warfear
15 Where Are Your Hiroshimas?
16 Another Subversive Peace Song
17 Delusions
18 Yes I Cry in the Dark
19 Vanity Massacre
20 When Will We
21 How Many Times Sold?
22 Outro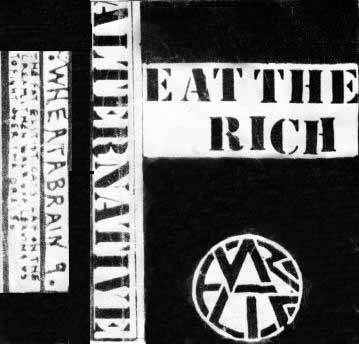 Eat The Rich (right click here and save to your device)
UK Tape 1984 (Wheatabrain - WHEATABRAIN 9)

A1 Ireland
A2 Recognize The Enemy
A3 Love And Life
A4 What Revolution?
A5 Now I Realize
A6 Warfear
A7 Soldier Of Good Merit
A8 Death Is'nt [sic] So Sweet
B1 Suffer In Silence
B2 How Many Times Sold?
B3 Mannequin
B4 Seen Through Tear Filled Eyes
B5 Another Subversve Peace Song
B6 Caroline's Carnival
B7 Struggling Through The Darkness
B8 Hiroshimas?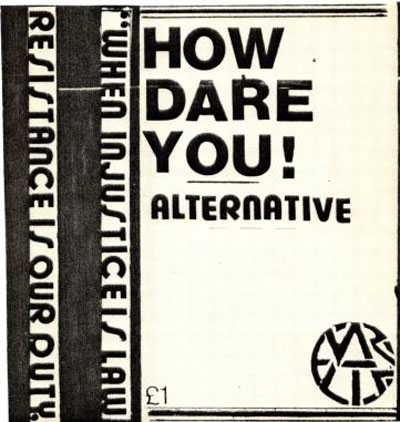 How Dare You (right click here and save to your device)


Thatcher Fuck Off
How Dare You
Eat The Rich
Now I Realize
Exist
Who Cares For The Hunger
No One Hears The Screams
Entertainment Atrocities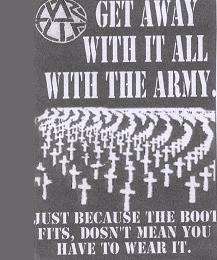 Just Because The Boot Fits, Doesn't Mean You Have To Wear It (right click here and save to your device)
UK Tape 1985 (self-released)

A1 Intro
A2 Thatcher Fuck Off
A3 Warfear
A4 How Dare You
A5 Eat The Rich
A6 Exist
A7 Who Cries For The Hungry
A8 No One Hears The Screams
A9 Now I Realize
A10 TSB
A11 Rock N Roll Revolution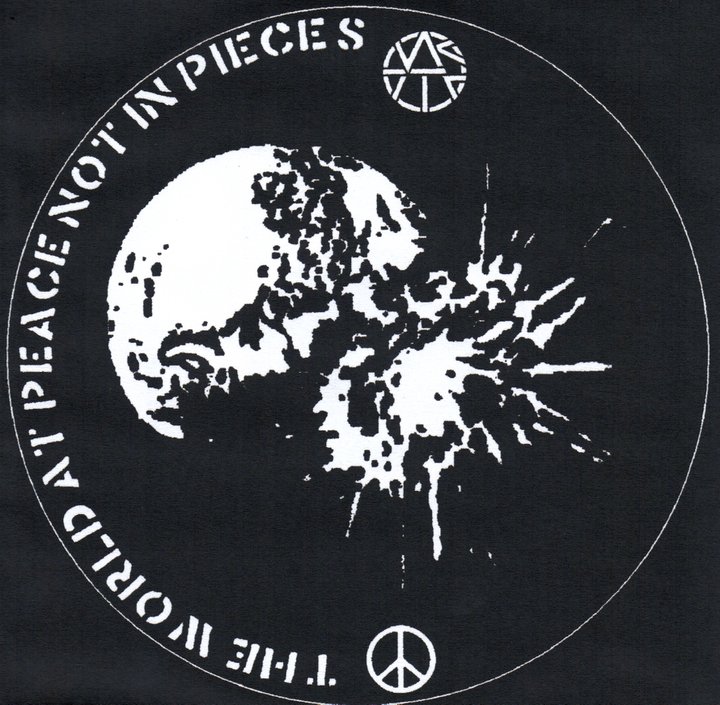 The World At Peace not Pieces (right click here and save to your device)

Anti-Christ
Hawks & Doves
Try To Understand
Barrier War
Moral Bondage
Vanity Massacre
Now I Realize
Warfear
Great Britain
How Many Times Sold
Who's Sussed
Rising Sun
Delusions
Where Are Your Hiroshima's
Another Subversive Peace Song

Interview by Iain Influx & Rice for the book "The Day The Country Died"

Written by Ian Glasper

Widely regarded by many as 'the Scottish Crass', Alternative were spawned in the thriving scene centred around Dunfermline (that also gave us The Dissidents, Mutual Fear and The Actives) during late 1979. The very first line-up of the band consisted of vocalist Craig 'Trinity' Nicol, guitarist Rick Bentley, bassist Wilf Shurman and drummer James 'Jaa' Murphy, although by 1980, Rodney 'Relax' Comrie had replaced Rick on guitar, and Eric 'Rice' Beveridge had joined as second vocalist. "We were heavily influenced by them lyrically," admits Rice, on the constant comparisons to Crass that Alternative have 'endured' over the years. "So were many others around at that time, but we could see the connection and so that did not perturb us unduly. Musically, we did sound quite different to them though; our biggest influence when we started was probably The Clash, I think. We wanted to have our own sound and not get caught up by the whole issue of musical style... we played how we wanted to play and not how others wanted us to, and we had our own way of communicating our views and opinions.
"In the very beginning, we didn't regard ourselves as an anarcho punk band anyway, but as the band progressed over the years, the ideas behind anarchist values, the struggle for and vision of a better society, became more apparent: the struggle of the oppressed looking for their freedom, the struggle of anyone looking for a new type of society that would put the needs of people before power, and the planet we live on before profit.
"At first we would practice at Rick's house, then we were able to practice at a community centre located in Rosyth... finally we got our own practice pad in Dunfermline that we rented from the council. This was later to be known as 'The Pad' and soon became a small autonomy centre, a basic anarcho centre that would facilitate other bands in the area with a place to practice, as well as acting as a meeting place for like-minded individuals. It was used to create fanzines like 'Lipstick On Your Collar', and many articles and posters. Due to the size of the venue, it was unable to host large events, but smaller events like gigs took place all the time. It was a particularly good place for small local bands to play their first show. As The Pad developed over the coming years, it became a centre where all kinds of people could come from all different age groups and backgrounds, with many different tastes in music, to share their ideas with others in a friendly atmosphere. It became a place where people could escape to share common beliefs and information with each other." The band made their first appearance on vinyl courtesy of Crass, with the track 'Change It' (also known as 'Blind Ones') ............
on 1980's 'Bullshit Detector' album.

A simple, rather generic punk ditty, that stood out on the record by virtue of its unassuming yet catchy chorus, it not only helped the band's national profile immensely, more importantly it ............started a relationship with Crass that would eventuallylead to the release of the quietly seminal 'In Nomine Patri' single in early 1983, by which time, Gordon 'Gogs' Smith had replaced Wilf on bass, and Dougie McHale from The Actives had joined as second guitarist.
Recorded at Southern Studios by John Loder, the main thrust of the EP was the potent 'Anti Christ', a powerful statement opening with the unforgettable metaphor, 'I came out of the warm womb into a world of fear and hopelessness, I was given the gift of life, but the package of this gift was opened by someone else...' It spent three months in the Independent Charts, peaking impressively at No. 6, and Alternative played many shows, not only with local bands such as Patrol, UK Anarchists and Why?, but
also with the bigger acts such as Crass, Flux Of Pink Indians, Poison Girls, The System and The Mob whenever they ventured north of the border to tour Scotland. "Most of the bands we played with we enjoyed; those gigs were especially good as we all shared a common interest and similar frames of mind. Playing with some of the better-known bands always made for a good gig, obviously, but Alternative were not just about music or money; we were about communicating with people openly and directly, and every gig we played gave us this opportunity. We used the sounds made by our instruments just like our fanzines, posters, handouts and artwork - as a means of connecting with individuals on a more personal level so they could understand our views and opinions for themselves. So it was never a case of playing with bands that were 'smaller' or 'bigger' (just labels of one's importance that we were not going to associate with); it was about unity, the coming together of like-minded individuals striving for the same cause.
"Of course, not everybody who turned up at the gigs was to be friendly. A memorable gig would be one we played in Livingston, where the crowed formed a semi-circle around the band as we were playing. They were showing no response; there was no clapping, no booing... no anything! When we eventually finished the set, we mentioned to the guy who had organised it that we didn't think we'd gone down too well, to which he replied, 'If they hadn't liked you, they would have kicked the shit out of you and nicked all your gear!'
"The worst gigs were the ones where mindless violence would break out in the crowd. One of the worst gigs was in Bellshill, near Glasgow; we had only just got into our third song and a riot started between local rival gangs. The gig was an all-ages show in a local community centre... there were bottles flying all over the place, one guy was running round hitting people with a hammer... another guy grabbed a heavy-based mike stand and threw it into the audience. He then retrieved the stand and replaced it on the stage, and even said, 'Thanks!' We had to stop the gig and then transport some young guys out of the area in our van as they were in real fear for their lives.
"Another particularly bad gig was in Clydebank at the Hardgate Hall. We were playing with some of the local bands from the Glasgow area, Pract-ex and State of Decay. I can remember, at the end of our set, we would always play out with the song 'Where Are Your Hiroshimas?' and would invite individuals from the crowd onto the stage, and ask them to hold small banners whilst we played the last song of the set. This was when a small element of the crowd decided to shout abuse at us, and start to throw beer cans and bottles at the band. They were trying to pull the banners from the people who were holding them, and spitting the usual mindless violence these individuals always seem to get off on. Some member of the crowd was hit in the face with a bottle or glass, and the gig ended up with arguments between two of the bands as to who was to blame. Once everything calmed down, we packed up our kit and left Clydebank under a hail of arguments and abuse."
Following the release of the single, Linda 'Linger' Rotherham joined on vocals, briefly making the band a seven-piece, a line-up that was captured on the 'Live At The Bunker' cassette alongside Dirt and Reality Control. By the end of 1983 though, Rice, Trinity and Gogs had all left the band within the space of a few weeks, Rice joining The Actives as vocalist the following year. Judge Lawless (AKA C. Abbott) and Daz joined on vocals and bass respectively, only to see Dougie replaced on guitar by Billy D-Warf and Jaa superceded on drums (he left to join Reality Control and later became a chef) by David 'Chips' Wood, formerly the drummer with Why?
This was the line-up that recorded the superb

'If They Treat You Like Shit... Act Like Manure' ............
album for Corpus Christi during spring 1984.
Recorded again at Southern, only this time with Pete Wright of Crass overseeing production duties (he also contributed some backing vocals, alongside Annie Anxiety, to 'Til Death Do You Part'), the album was an accomplished collection of memorable and provocative protest songs. From the up-tempo - not to mention, sarcastic - opener, 'Another Subversive Peace Song', reminiscent of Conflict at the height of their powers, to the mournful melodies of 'Now I Realise', the album still stands as fine tribute to a criminally-overlooked band that commanded tremendous compositional skills. By far the most poignant song on the LP, 'Caroline's Carnival' addressed the abduction - and subsequent killing - of five-year-old Caroline Hogg from Portobello, near Edinburgh, on July 18th, 1983. The murder went unsolved until, in 1994, paedophile serial killer Robert Black was convicted and sentenced to ten consecutive life sentences for the heinous crime. Linda's sombre intoning, 'Listen a while, just listen, to the screams of little girls, incestuously loved...', still resonates with hair-raising pathos. Elsewhere on the album, she achieved the terrified, breathless vocals on 'Death Isn't So Sweet' (about the plight of a hunted fox) by sprinting around the studio several times before attempting her take.
After a July tour, and ............
the release of the 'Eat The Rich' demo(comprising live and rehearsal tracks), Billy and Judge left the band, and were replaced by Sean Halliday and Lisa, previously with Edinburgh band, Direct Action. ......
The 'How Dare You!' demo was recorded at Dunfermline studio, Slurpy Gloop, by Pano, who himself played synthesiser on the recording. The band's sound was always evolving, alongside main songwriter Rodney's individual development as a musician, moving ever further away from the harsh distorted style that characterised their earlier recordings and into more experimental areas.
In fact, it was the resulting musical differences that prompted most of the personnel changes in Alternative, and sure enough, Lisa soon left, with Iain 'Influx' Ball, formerly of A.U.K., then joining on second guitar. After playing on the terrific 1985 demo, 'Just Because The Boot Fits, Doesn't Mean You Have To Wear It', he also left - apparently "not quite seeing eye to eye over the issue of pacifism..." - to join Edinburgh's Slaughterhouse Psychos, before playing with Dundee's Exalt and This Tribe (alongside his brother, John).
Aware that the band had ran its natural course, Rodney and Linda folded Alternative in 1986, after one last seven-track demo, 'Touch The Earth', was recorded on an eight-track portable studio in the practise room of the band's home, 43, PittencriefF Street, Dunfermline. Chips played alongside Iain in Slaughterhouse Psychos, but sadly died in 2004 following a prolonged bout of ill health.
"He was a very kind man with a huge talent, and he will be sadly missed by all those who knew him, worked with him, and had the pleasure of his company throughout the years," reflects Iain sadly, before adding, on the personal impact his short tenure with the band had, "Being involved with something like Alternative changed us all for the good. We're all still non-conformist to a certain degree within our lives. You can't but be changed when involved with a band like ours, in a movement that meant so much to so many. I like to think there is still a little bit of anarchist left within most of us, although I know for some members that left for personal reasons that the idea of anarchism ever really working began to fade.
"I'd also like to think that the Alternative will be remembered as one of the many UK bands that spoke up against the injustices of the world and helped make some people create an opinion for themselves," he adds proudly. "We used our music as a tool to
bring people together, not as a stepping-stone for an ego trip; there were more than enough people doing that at the time to help keep the capitalistic music industry thriving. We stood up for what we believed in, in a vain attempt to provoke a reaction, and we would never rise to those mind-fucked individuals whose sole purpose was to ruin it for everyone else. Certain people had preconceived ideas of Alternative as being blind, unrealistic, grass-eating pacifists, but the truth of the matter is, those individuals were the ones who were most unwilling to look at their own attitudes and circumstances, and to take the appropriate action to find the solution best befitting their situation."
"Our concept of anarchy was a peaceful autonomous way of living, not like many people who thought immediately of a lawless state," clarifies Rice. "We were concerned about politics, religion, war, greed, and the destruction of the planet, and realising that these issues were all interlinked and affecting us all, we believed in a society based on the individual. However, each individual would have different needs, feelings and attitudes to the next, and it would have been unrealistic to think this would have happened overnight... but not unrealistic enough to think we couldn't bring about change within the system we lived in individually. "Alternative were not dreamers; we believed in a vision, that united struggle that all anarchist bands of our time believed in... a continuous struggle for a better society. We knew that our actions and ideals then could determine what kind of future we would face in years to come, and the idea of sitting back and doing nothing, waiting for the big day to come, was not an option. You had to liberate yourself, change the way you were, and reshape your whole process of thought."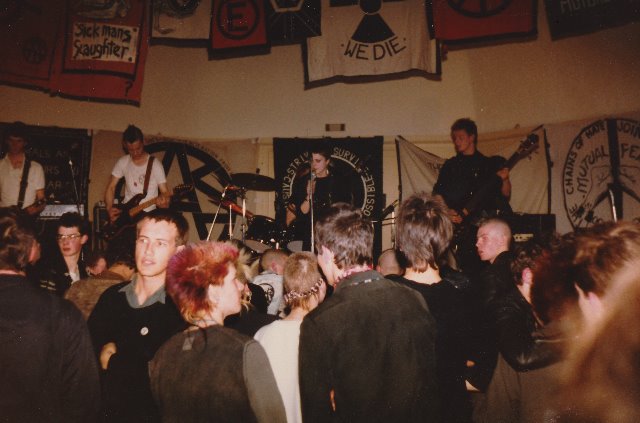 Here are a few more links.These will go to photo galleries.The original photos are all on Iain Influx's FB Page.you should all look up Iain on FB.
Bunch of Interview and Review Photos