Auschwitz-Birkenau And Hungarian Jewry

The following pages will tell of my father's side of the family who were mostly exterminated by the Nazi War Machine.My father survived 4 different German Labor Camps.Almost 90 % of the Kratz Family were killed by the Nazis in World War 2.Close to 90 % of all the Jewish people who lived under Hungary's rule perished and mostly all died in the last year of the War.The Kratz family settled in the small village of Luh sometime in the early 18TH Century.Luh is now called Lug and is located in the Ukraine.Luh was also called Tisza-Lunka or just Lunka by the Hungarians.I have also heard the village called Leh.Later on in my gallery I will provide all the family photos one after the other as well as a detailed genealogy as given to me by my cousin Nachi Keren (Kratz).The original Kratz to settle in Luh was Wolf Ber Kratz.My father has told me that he put up money to build the synagogue and the ritual bath house.I presume that after the town had those in place then other Jewish families moved to the town.At any rate the Kratz family was one of the first if not the first Jewish family to settle in that village.Wolf Ber Kratz was some kind of engineer working on trains or the building of the train tracks.He settled in this region because he met a woman whom he wished to have a family with.

My name is Jordan Kratz and I am the webmaster of BMH and also the founder of the band.I have put this site up in rememberance of all the relatives and family friends I will never get the chance to know.90% of the Jews in Carpathia were destined to become matrys.........turned in by their own neighbors and butchered by the unholy Nazis.Learn here then the true story of Jewish Life in Carpathia before and during World War Two.I am a musician as well as skilled in film,audio, and video equipment.I do not consider myself tied to any political platform.I look at real world issues.I tend to stand up for the underdog and firlmly believe in the rights we all humans should have.I stand up for equal rights to all religion,color of your skin, or your sexual preference.We have had enough of death and hate and picking on folks who are different than you.My art is radical and I do look different but I choose to be myself and am quite happy being that.Enjoy my documentary website and learn of the history and peoples of the Carpathian-Transylvanian Marmaros County.

I am going to be working a bunch on this site.I have two full and easy to navigate photo galleries going up.The links will be provided here and will allow you to easily see either all Kratz family photos of Historic Nature or you click on my strictly Historic photos from World War 1 to the end of World War 2.

Here are the new photo galleries.They look great and are simple to navigate.Check them out as there are 100's of photos to browse thru.

Click Here For The New Kratz Family Photo Gallery

Click Here for The New Historical Photo Gallery of Maps/Photos 1909 - 1945

Click here for a family tree of the Kratz Family.Find your ancestors here as well as info

Also these pages will be changed to enable you to easily navigate through my Historic and informative pages on the region of Marmaros.All informative pages will go one after the other in proper chronological order.Family pages will be viewed thru the Family Gallery.It is going to be a ton easier for all of you who frequent this memorial site.

Thank you For Visiting, Jordan Kratz

I can always be reached at jordan@maine.rr.com Feel free to write with any questions on the region and history.If I can help out I always will.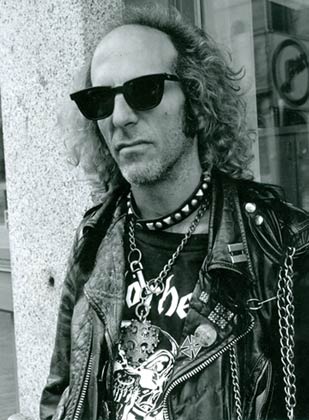 Also I have decided to give my family documentary a permanent home here and available for free.I spent over 3 years making this comprehensive and detailed account of Jews in Carpathia/N.Romania before,during,and immediately after WW2.I proceded to read hundreds of books on the factual history of the region and then interviewed family as well as family friends who also grew up in this region.The documentary contains hundreds of still images, moving historical film clips, and personal interviews.This documentary has been transferred from the original source masters onto 6 DVD Images complete with high-resolution cover art.You do not have to be a family member to download these and learn from my family's experiences what it was like in that region in those days.Feel free to share my art with others who also are interested in the subject of Jews in this region.No one else ever made a decent documentary of this region so i had to go out and do it for all of us.All you have to do is to right click on these DVD Images and save to your hard drive.All the DVD are in ISO format and these can easily be burned to a DVD with your DVD Burning software.Be aware that each DVD is around 4GB in size so a download will take a while.The artwork is all in one zipfile.Feel to to write to me and let me know what you thought of my effort.
I am also uploading the full documentary to youtube video site.
jordan@bigmeathammer.comtooo (just put in .com only)
A Family Journey Backwards Documentary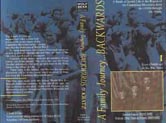 These are the master DVD's and each Image is around 4 GB in size.You should be able to easily burn these ISO files in your Disc Burning Software.Right click on any image file and save to your hard drive.
DVD VOLUME ONE LINK
DVD VOLUME TWO LINK

DVD IMAGE THREE
DVD IMAGE FOUR
DVD VOLUME THREE LINK

DVD IMAGE FIVE
DVD IMAGE SIX

HIGH RESOLUTION ARTWORK FOR PRINT
VOLUME ONE ART
VOLUME TWO ART
VOLUME THREE ART
To play XVID or Windows Media try using the cool VLC Media Player which is easily found on the net and works for a lot of video files.Use this if you have an issue with your software player.This is an opensource player and plays almost every video file in existance today.Also works on Linux,Windows,and Apple.It is free and has no spyware/malware.It is safe to use.
XVID VIDEO FILES
These are Internet XVID Video Files which are shrunk down in size for downloading.By shrinking it down of course the quality is lower than my masters but each file is only around 800 megs in size.Right click on any video and save to your hard drive.
WINDOWS MEDIA STREAMING VIDEO FILES
These are Windows Media Video Files are all roughly 290 megs in size.Quality is lower than XVID but will take a shorter time to download.
Youtube Videos Links.Each video is one hour in length except part 6 which is rougthly 30 minutes in length.If you have a decent internet connection you should be able to view these without any issues.
Part One https://youtu.be/4PDBrhE8Q7w
Part Two https://youtu.be/HCgRoLx072Y
Part Three https://youtu.be/p43HJnSPCjA
Part Four https://youtu.be/FMsG5UskL9A
Part Five https://youtu.be/LpljKIQhatE
Part Six https://youtu.be/hZKKVuWjeGo
Luh was located in the old Austro-Hungarian Empire.The village sits right on the banks of the Tisza river.The largest city close by is Sziget located in Romania.Luh was in Carpathia otherwise called Ruthenia.This was also the Eastern Part of the old Czech Republic founded after World War One.The population of Luh was mostly made up of Czech,Jewish,Hungarian,and Carpathian Ethnic groups.Before World War 2 there were about 200 Jews living in or around Luh.Luh had a synagogue,a religious school,religious bath house,and Jewish Butcher.There were many Orthodox Jews who practised religion devoutly.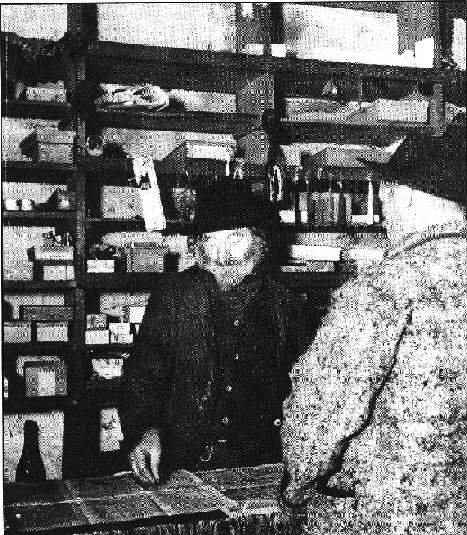 Carpathian Jewish Storeowner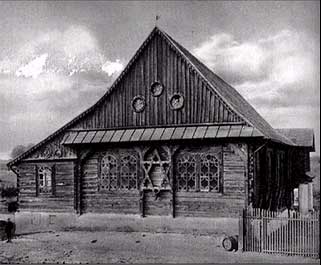 Picture of a Wooden Synagogue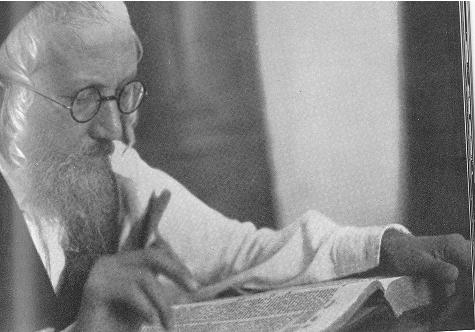 A Talmud Scholar From Carpathia
My grandfather Benjamin Kratz served in World War One under the Astro-Hungarian empire.He spent sometime as a POW under the Russians.After the war he owned a store in Luh and later a second store was opened in the nearby village of Velichy Bochov.My grandmother was from Sziget and her family is the Schreter family.My father has told me how growing up he went to two schools.One was the public school all children went to and he also went to a Jewish religious school each schoolday.Most Jewish children also did this.
Over the next pages you will be shown images and maps as well as a few surviving Kratz Family photos.Historical information on this region will also be put here telling you the facts of life in Carpathia.
Beri Kratz...........Michael Kratz........Benjamin Kratz Mid 1930's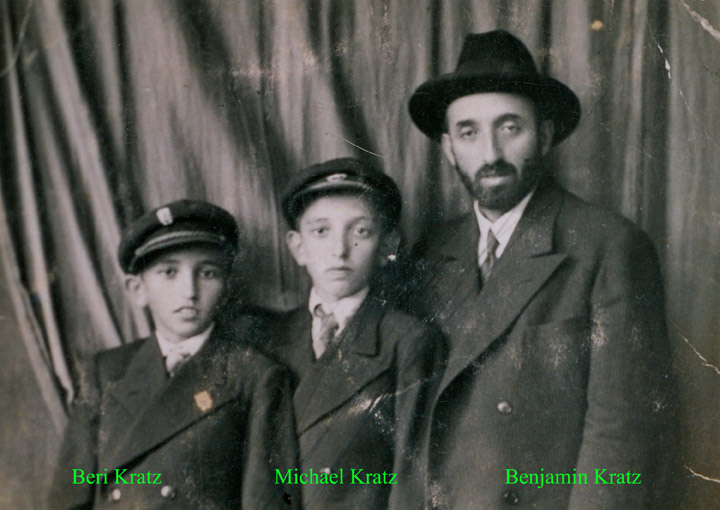 Page 1 Next