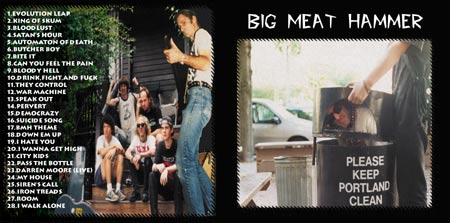 28 SONGS....65 MINUTES OF BMH FOR YOU
Big Meat Hammer Please Keep Portland Clean CD
11 Years of BMH music.Selected from our first recordings to present day we are proud to release this Pro-Made CD.There are studio tracks and live tracks from radio broadcasts.This CD was recorded and mastered digitally never going to or from the analog domain.Studio Tracks were done on Pro-Tools and on ADAT 16 Track.Live tracks were recorded via DAT direct out of the mixing board.Audio was mastered on the IBM-PC,CD was sequenced,and then the master was burned at 2x on gold media.Those fans who have heard this have all commented on the good sound and mix of the material.All the graphics were done here at BMH Headquarters and then sent off via CD-R.
Send a M.O. for $12.00 which will include the shipping and handling in the USA. Europe,Asia,etc. will have to add the correct Postage to ship please. CD'S are $10 at shows.
Click Here For the Big Meat Hammer Press Kit
Click here for live videos in Maine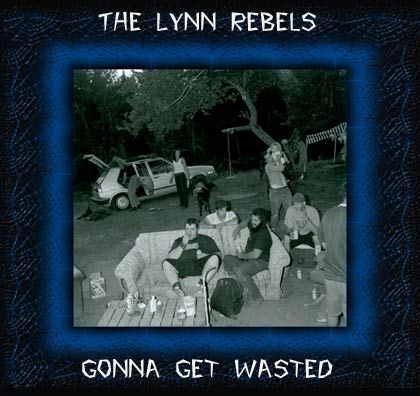 The Lynn Rebels LP, "Gonna Get Wasted" is now available for $10 plus postage.
Various Videos and Other Products For Sale
Jordan's Crypt New Volumes 1 & 2
Jordan's Crypt is available on DVD-R now.Comes in a standard Amaray Case with cover art.Contains the original Volume 1 and the new Volume 2.There are a total of 13 bands in high-bitrate mpeg2 with AC3 Stereo.DVD is $6.00 includes USA Postage.
All Videos come with Cover Art and Slip-sleeve Protective Boxes.All Videos are in HIFI Audio.
BMH Live At The Asylum 12/98 Video Ordering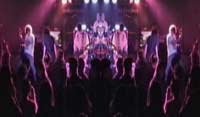 8 Song Pro-Edit Video for sale.6 weeks to edit this one out it has a running time of 16 minutes.6 live tunes and 2 Punk Rockin Music Vids.This video is available for $12 also and will include local USA Postage.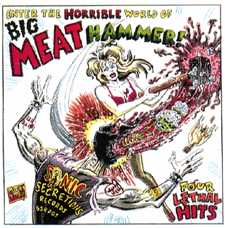 BMH 7" Record
4 Songs for your listening enjoyment.Light up some incense and just sit back...Let BMH soothe you into Oblivion..You'll rant and rave after being subjected to the subliminal back tracking mind control which will make you do all kinds of strange things.People have been known to report UFO Abductions after hearing this plastic platter.FTW.....FTW.....FTW...$4.00 US Postage included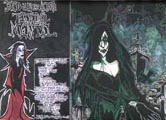 BioRadioActive Terminal Mental
Collection of Original Music/Video containing 7 Songs.Running Roughly 45 Minutes.Available for $12.00 and will include US Postage.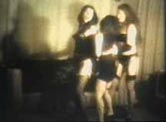 A Tribute To Betty Page
Homemade 8mm film with 3 girls in 50's lingerie.Recreates the old Irving Klaw Betty Page type reels of the 1950's.Has some cool 50's instrumentals in background.$12.00 includes US Postage. Lasts around 10 minutes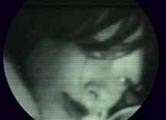 Taste The Leather 1
Short weird film shot on pixel vision and strobe light video.Lasts around 10 minutes.With an Original theme song.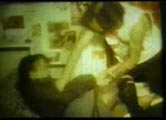 Taste The Leather 2
More super 8mm weirdness with music.Bizarre underground film.25 minutes long.Comes with Taste the Leather 1.Costs $12.00 which includes postage in US.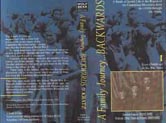 A Family Journey Backwards
This film took 3 years to make.It is a history of Jewish People in Northern Romania and Carpathia before,during,and after WW2.There are 16 interviews with archival film and still images.It is 5 1/2 hours long and comes on 3 tapes.for those interested in the Holocaust contact me.This video is my family's tale.90 % of my father's family were wiped out......this is their story.

BMH First LP Release
This is the first BMH release with x-members of The GoreHounds.Contains 13 songs and this is a free release for all of you.Send me the postage to mail this and you can have it for free.Estimated USA postage is $2.
We have a full LP of material you can download from mp3.com.Feel free to check this out.All mp3 on their site is encoded at 44.1k 16bit Stereo high quality audio.This paragraph is linked to mp3.com so click if you dare.

Check out the Archives section for audio and video clips.You will find BMH and other bands there.
You can reach us at:
Snail Mail: Big Meat Hammer
P.O.B.7971
Portland,Maine 04112