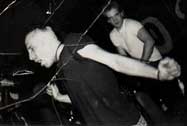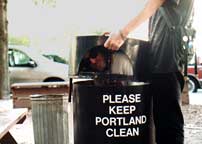 PUNK ROCK IN PORTLAND MAINE


Big Meat Hammer are a Punk Band out of Portland Maine.Gore Productions is a Production Studio servicing your A/V needs. BMH is looking for shows within a few hundred miles.Let us know if you want to come to Maine and play.We have a place for bands to stay at and play underground Punk Shows.BMH has a full length CD and we also have a 7" out which you can order direct.Also videos of live performances and a few short Underground Films are available.We have a small Punk scene here and we are energetic when it comes to partying and putting on shows.Check out a Real Audio/Video clip or a stereo MP3 BMH Song.All video and audio clips can easily be found on our Archives Section.You can also read more on Big Meat Hammer by clicking here for additional info.
If you are from Maine and would like to send me some information on your Band or Contribute something then send me an e-mail.I am looking to expand this site with concert info,local scenes,etc.I am looking for local bands and artists who would like their videos edited as well.See my Services page for more info on Gore Productions.Maine Punk Bands send us stuff here.We will review your music,put up your links,and try to sell your stuff here.Let me know what is happening for shows,radio stations,and all other info on Maine Punk Rock.And Maine bands can also put their music and videos here on my server so get in touch.Free digitizing.encoding .web authoring for any Maine bands who want to be on this site.I have unlimited space here so get in touch.
Click Here For the Big Meat Hammer Press Kit
Bands can also be on my video series, "Jordan's Crypt".I will film you locally or you can send tapes to me.I will do all editing and post production free and then sell videos here at cost.Get in touch and find out more.You can click here for more info on my "Crypt" Video Comps.We also plan on touring next year and need help with information on cool spots to play throughout the mainland states.There is a Guestbook for those interested.Put up your comments and questions there.Thanks from BMH!!!
CLICK HERE FOR THE SITE MAP there are literally hundreds of pages of stuff to look thru.This site is huge so check out the site map.
June 28, 2001 at GG Allin's Grave in Littelton.N.H.We visit his grave each year.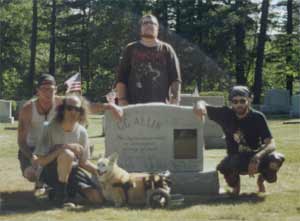 Big Meat Hammer or Gore Productions can be reached at
P.O.B.7971 Portland Maine 04112
or send e-mail to: booking@bigmeathammer.com